Thursday, 6th October 2022 at 7:30pm.
Hilary Mitchell will cover the history of the Cornish Chough, together with insights into the species' behaviour and where we are today.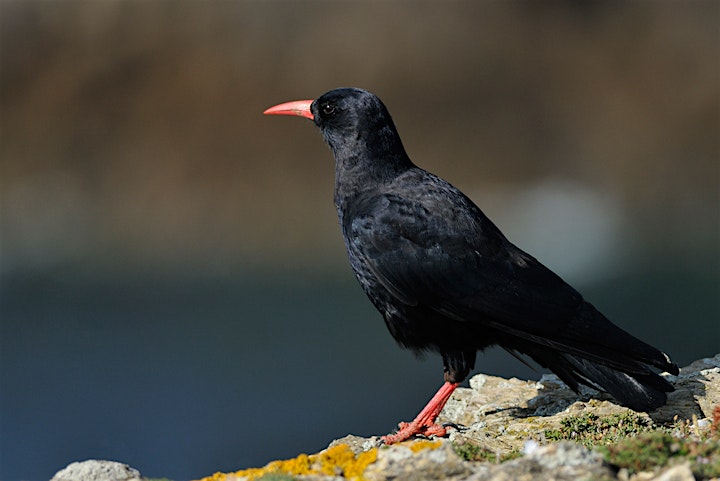 About our speaker: Hilary Mitchell
Hilary is a birder with a keen interest in Cornish geology and is a member of RGSC. Hilary is one of the joint editors of "Birds in Cornwall", the county bird report which you may receive if you are also Cornwall Birds (CBWPS) members.
Hilary has been a Chough volunteer since 2013, for both RSPB and NT and looks after the Cornish Chough database on behalf of Cornwall Birds which includes the Chough sighting emails sent into choughs@cbwps.org.uk.