13th May 2020
Dr. Beth Roberts will be talking to us about the lives of one of our favourite garden residents, the humble bumblebees. Register you interest HERE.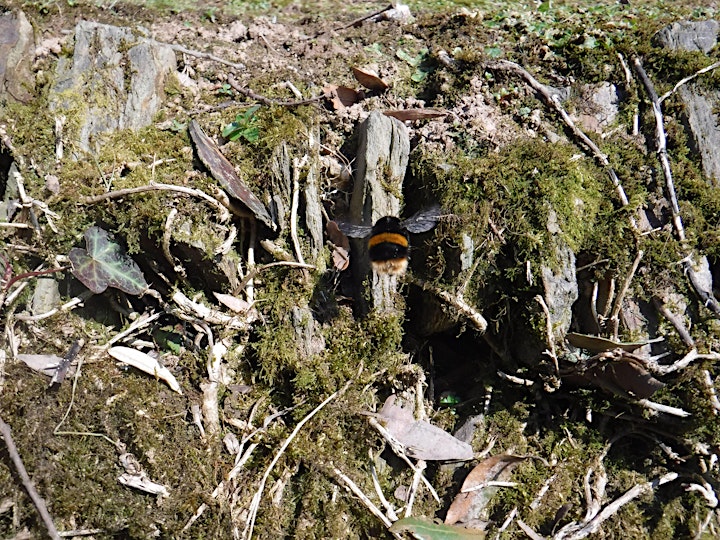 Bumblebees are an important group of insects because they pollinate our crops and wildflowers. We have probably all seem them buzzing around our gardens or when we are out on our daily walk, but how much do you know about them? Beth did her PhD on the nesting ecology of bumblebees and so is now officially a Dr of Bumblebees. She is going to be giving a talk on her favourite subject, and during this talk you will learn more about the secret lives of bumblebees: where do they live? What is their lifecycle? What plants do they love to visit?
About our speaker: Dr. Beth Roberts
Beth Roberts is an Ecologist and Postoctoral Research Associate at the European Centre for Environment and Human Health.
Beth recently completed her PhD at the University of Exeter's College of Life and Environmental Sciences, where her research focused on the hidden ecology of bumblebees. Her thesis implemented classical, novel and computer modelling techniques to uncover some of the previously understudied areas of bumblebee behaviour.