Wednesday, 14th October 2020
Discussing the science and history associated with PK Porthcurno, formerly known as the Telegraph Museum.

About the talk
2020 was to be a year of great celebration at PK, being the 150th anniversary of the opening of the cable station, with many events planned at PK and the Minack and in Penzance. With Paul located in the Clore Learning Space at PK, we will begin with a brief look at significant events in these 150 years and a look at some of the basic science behind the Telegraph technology – perhaps with a demonstration without explanation to get everyone thinking.
Next we will find out how on Earth you go about finding a break in a cable that is hundreds of miles long and located on the sea bed. We will finish with a look at how the Internet is the same as the Telegraph the Victorians built – and the differences that allow the virtually instantaneous communication on which much of modern life relies.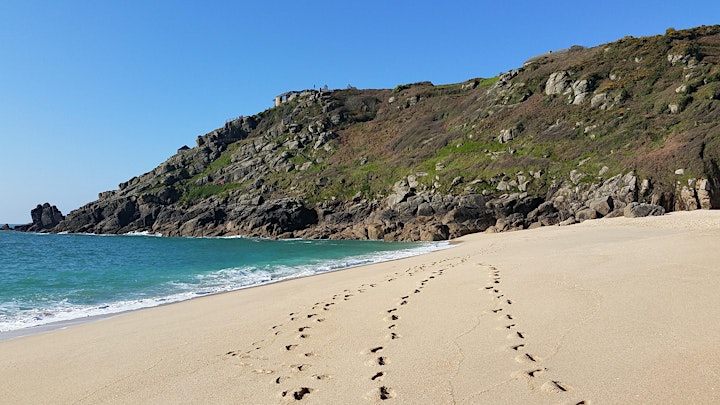 There's a lot more to Porthcurno beach than meets the eye.
About our speaker
Paul was a Science teacher in London and Cornwall for 26 years up to 2012. After a few years volunteering at PK Porthcurno (at the time simply called the Telegraph Museum), he became the Learning Facilitator in 2016, hosting school and other groups and running the monthly STEM Explorers sessions for 7 – 12 year olds – until Covid. He is currently working with his colleagues to see how these activities can be resumed.