15th July 2020
In this Virtual Café Sci, Dr Cathryn Pearce will be addressing Cornish wrecking in the Long Eighteenth Century.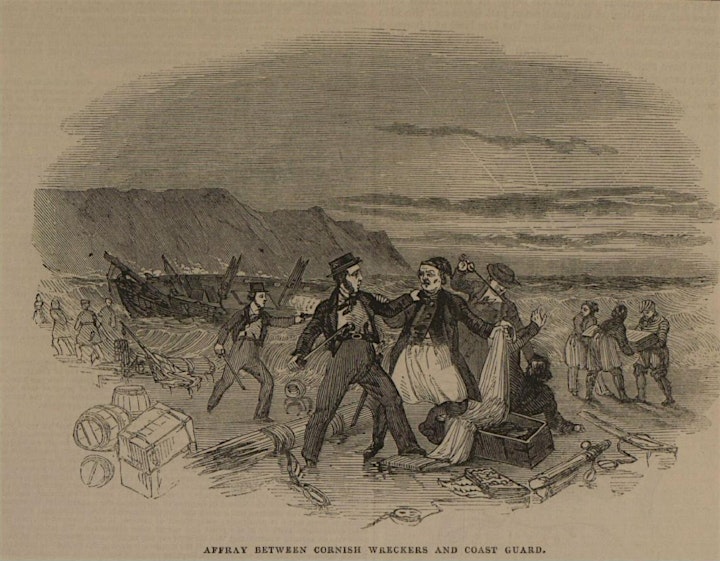 About the talk
'…the grim hell-hounds prowling round the shore…' – So poet and seaman William Falconer described the frightful crowds of wreckers plundered ships unfortunate to run aground on England's coast in the eighteenth century. The malevolent reputation of wreckers was popularized and sustained through similar descriptions and rhetoric in Victorian novels, short stories and opera, and by sensationalised stories printed in local and national newspapers. Wreckers, too, are found in legends throughout Britain and Ireland. However, the stereotype became solely applied to Cornwall. But who were they, really?
In this presentation, Dr Cathryn Pearce, Senior Lecturer in Naval and Maritime History at the University of Portsmouth, will share her journey uncovering the reality behind the notorious wrecker. She may even mention that most notorious of charges, deliberate wrecking!